Aesthetics play a valuable role in successful businesses and can influence important aspects of a company, including lowered employee absenteeism, increased customers, as well as energy savings. With all of these benefits, it's important for you to make the right investment in your commercial office lighting.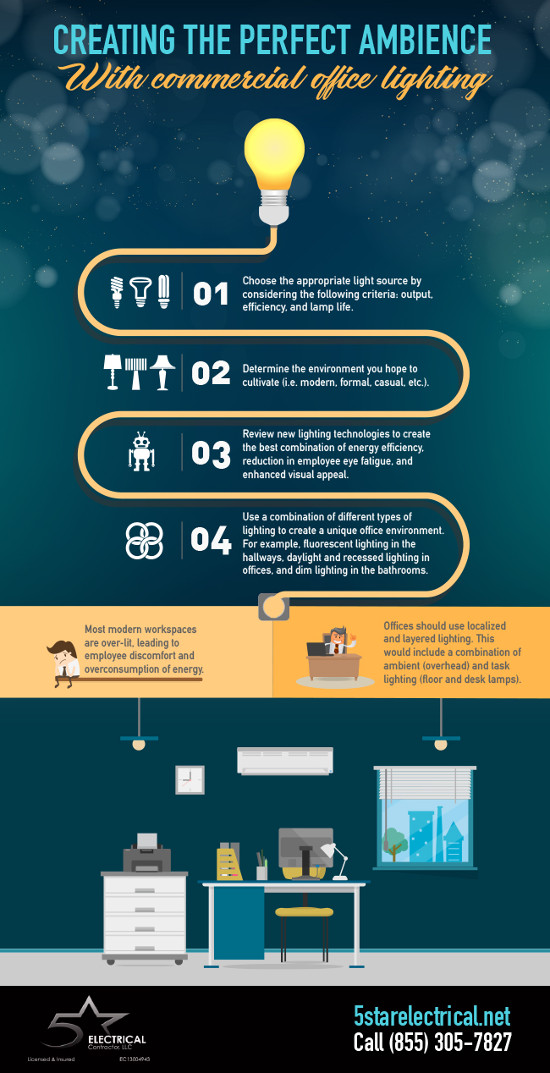 Here are some highlights for how your business can take commercial office lighting to the next level:
Choose the appropriate light source by considering the following criteria: output, efficiency, and lamp life.
Determine the environment you hope to cultivate (i.e. modern, formal, casual, etc.).
Review new lighting technologies to create the best combination of energy efficiency, reduction in employee eye fatigue (resulting in higher productivity and improved performance), and enhanced visual appeal.
Consider using a combination of different types of lighting to create a unique office environment. For example, fluorescent lighting in the hallways, daylight and recessed lighting in offices, and dim lighting in the bathrooms.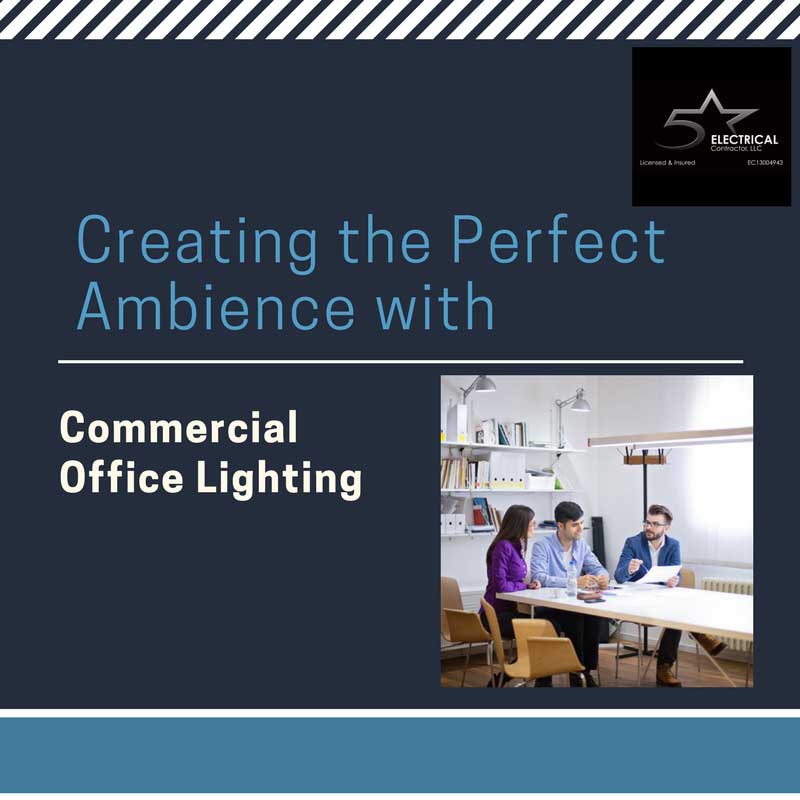 Another important note to consider is that most modern workspaces are over-lit, leading to employee discomfort and overconsumption of energy. Studies have found that to avoid this, offices should use localized and layered lighting. This would include a combination of ambient (overhead) and task lighting (floor and desk lamps).
Making the right selection of light sources is one of the best methods for improving the aesthetics and ambience of your commercial property. Whether you're constructing a new building or renovating at your current location, let us at 5 Star Electrical LLC help you create the perfect ambience with the lighting you need. With our attention to detail and experience with large-scale jobs, we can make all the difference for you, your employees, and your customers with the right commercial office lighting.