The magic and excitement of the theater has never been as close to home than in the past few years.  With your own home theater, you can bring the magic of the cinema straight to your own home. At 5 Star Electrical LLC, we understand that a home theater system installation is no small task. After all, it takes precise design and planning to ensure that your home theater gives you the feel of the theater in the comfort of your home.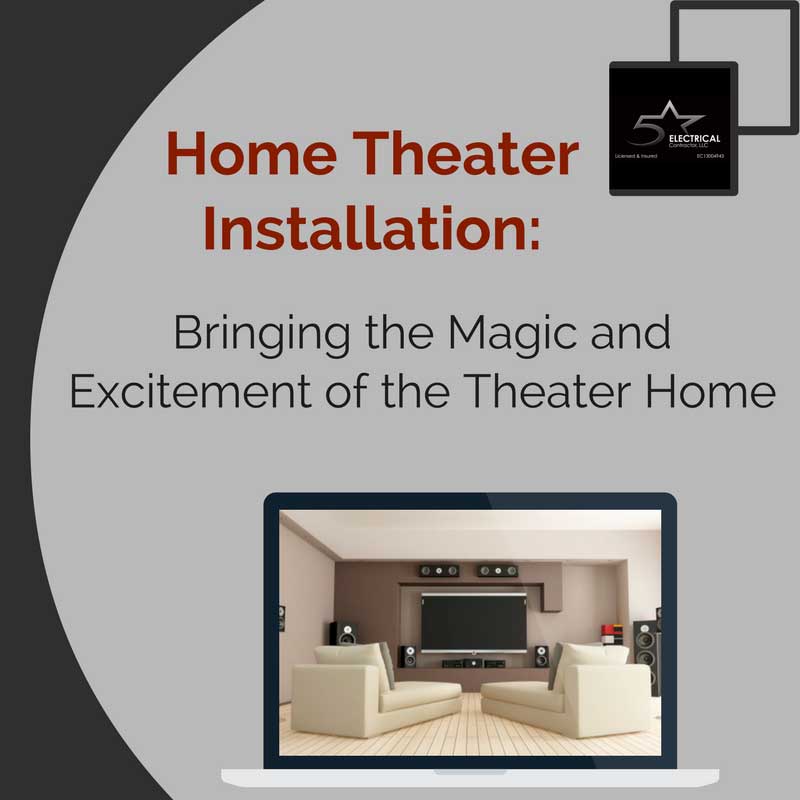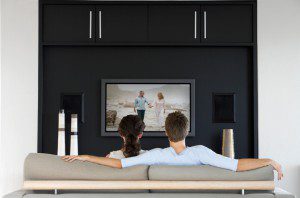 During the home theater installation process, we take into consideration all your needs and specific wishes. Everything from audio and video setup to device location are prepared for and planned out with your specific desires and needs taken into consideration. Our skilled professionals can assist you in the planning and preparations for your home theater installation to make your dream an attainable reality.
Our highly trained electricians will help you choose the specifics for your home theater installation based on your desires, offering recommendations that will work best with your system, and giving you the ultimate home theater experience.
Whether your home theater installation project is large or small, our electricians are dedicated to ensuring that your experience with us is a good one. Contact us today to find out how we can bring the magic and excitement of the movie theater straight to your home!