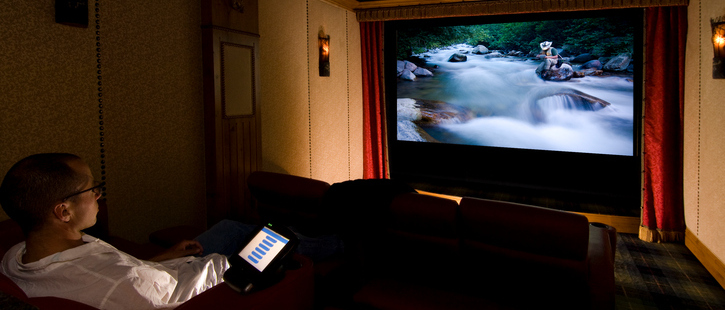 What tasks should you always leave for a residential electrician? Yes, this is a trick question because any and all electrical work should be left to the professionals. However, here are a few of the most critical ones you shouldn't attempt yourself and the reasons why, beyond the obvious risk of injury and other dangers.
Installing Under-Cabinet Lights – Guess what happens if you make a mistake doing this? Your inexpensive addition to your kitchen lighting could become an expensive cabinetry repair or replacement! Better to let a residential electrician handle it and he'll be the one picking up the tab if he makes a mistake.
Home Theater Installation – This is another case where if something goes wrong it can prove costly. Do you really want to have to go buy another 70" television after you scrimped and saved for so long for the one you just bought? Today's electronics are very sensitive to power surges and shorts, so don't take the chance by doing this yourself.
Pool House Wiring – Water and electricity don't mix! Have peace of mind that your pool is safe by having a residential electrician handle the wiring to the pool equipment.
Whole-House Re-Wiring – Sound like a big job? That's because it is and if you want it done right and to code, don't try it yourself.
Security System Installation – What good would a security system be if it failed when you needed it because of a wiring mistake?
For these and other electrical needs, give us a call at 5 Star Electrical LLC. We'll send a qualified residential electrician to your home to handle your installation, repair, and rewiring projects so you can have peace of mind that they are done properly, and your home is safe and up to code. Call today to learn more and get answers to any questions you may have.