Is the wiring in your home outdated? Are you renovating and you need to replace your wiring? Are your rooms all connected to two circuits? Does your wiring look like it is deteriorating?  Is your main service panel in need of repair or replacement? Are you concerned about the risks of electrical fires and the safety of your family members? Do you need to rewire your home, but you don't know where to begin?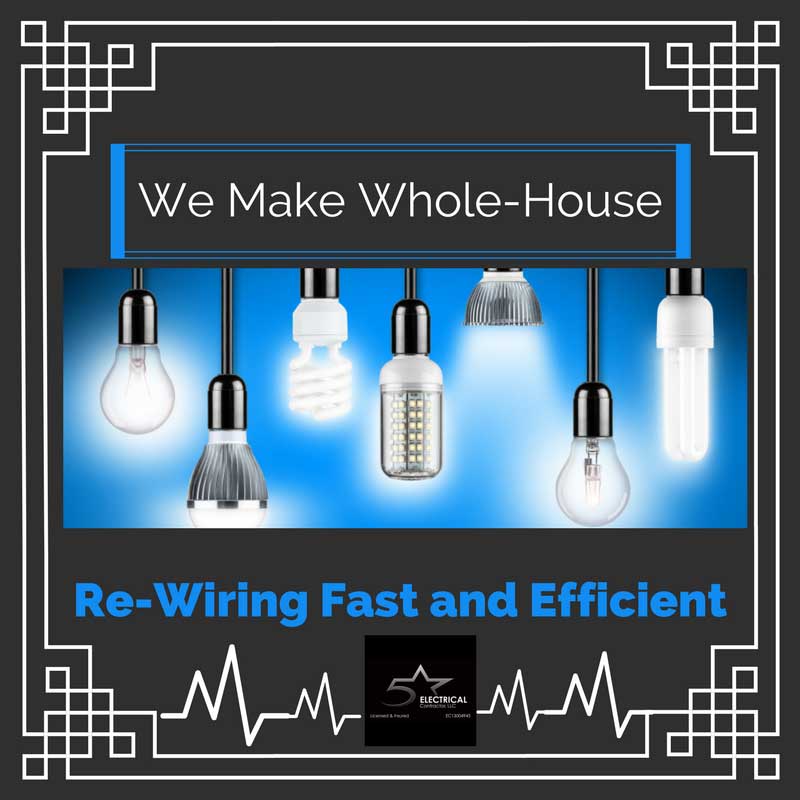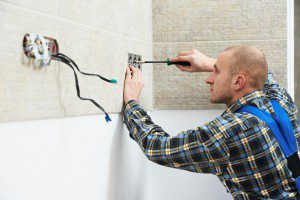 At 5 Star Electrical LLC, we know that a whole-house re-wiring project is not an easy task. The labor alone to pull wires, set up circuits, and replace your electrical panel is a very daunting task. We also know that going without electricity for an extended period of time is something less than desirable.
Our skilled electricians always perform quality work and have the knowledge you are looking for to ensure that your whole-house re-wiring project is done quickly and efficiently. We take into consideration all local building codes and ensure that your investment in your electrical system is worthwhile. We place high priority on ensuring that your job is done correctly and that your time without electricity is minimal.
We value you as a customer, and always take great pride in the work that we complete. If you're ready to discuss your whole-house re-wiring needs and want to find out more about what the process will entail, please don't hesitate to contact us.