Pool houses or cabanas are generally situated near the pool area in a backyard. They are primarily used to provide a restroom and changing area near the pool in order to avoid having to enter the main home, both for convenience in location and in keeping the main home clean. The most basic pool house wiring is needed for the pool's pump, light, and pump timer. Although pool houses are typically built for very practical uses, there are lots of ways to ramp up your hosting by adding a few fun amenities to your pool house or cabana.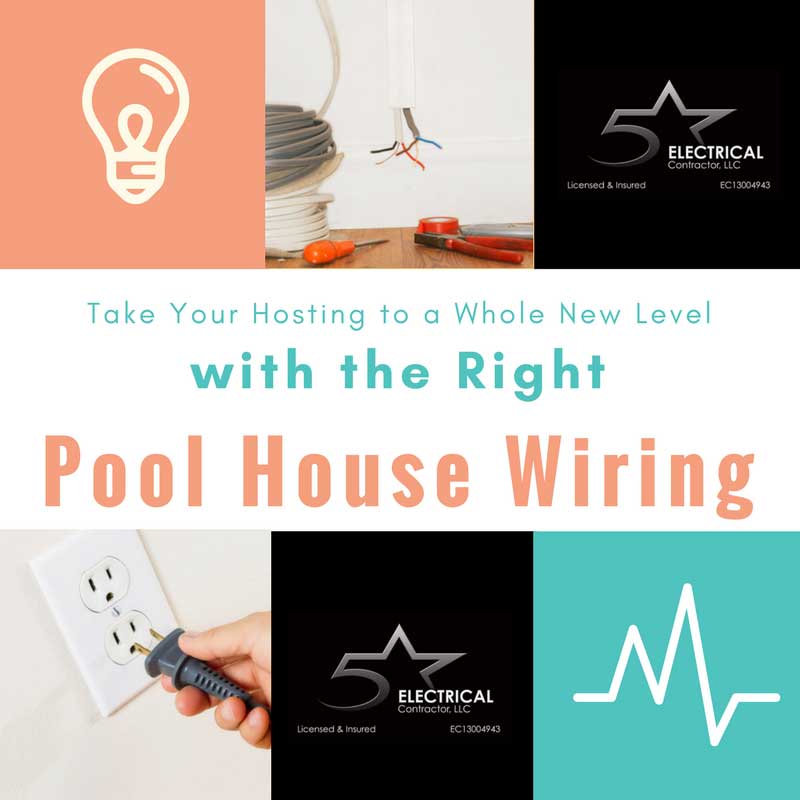 Here are a few design ideas to create the ideal entertaining backyard retreat: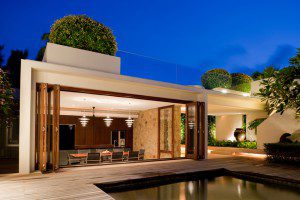 Add a kitchenette or outdoor kitchen (which could include a grill, fridge, oven, etc.)
Include a stackable washer and dryer so beach towels and swimsuits can be laundered pool-side
Build an outdoor/indoor shower for rinsing off
Install a large, flat-screen TV to enjoy in the covered porch or patio area
Install surround sound for music and/or the TV
Homeowners may try to DIY the wiring for their pool house, however, to avoid additional costs and unsafe methods, let us help you create your backyard paradise. Requirements for pool house wiring include obtaining an electrical permit, labor, and materials; bonding necessary components; and ensuring that inspections pass. At 5 Star Electrical LLC, we have all the tools and experience you'll need to safely enjoy your poolside amenities without the hassle of trying to figure it out, get licensed, and pass inspections on your own. Appropriate pool house wiring will make your pool house the dream you want it to be, so let us help you realize those dreams.