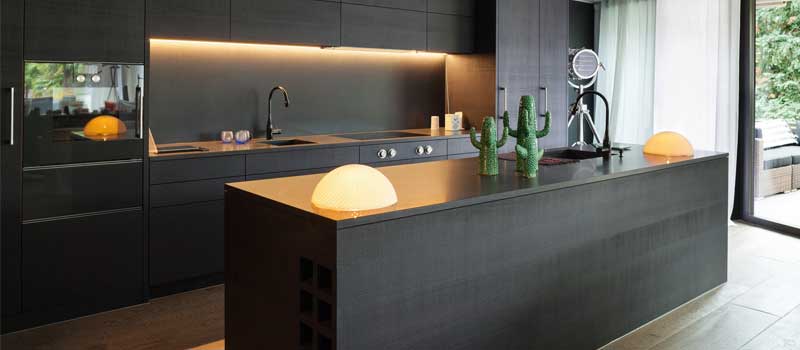 When you think about ways to modernize your home, you probably thought about a kitchen or bath remodel, putting on an addition, redecorating one or more rooms, or another large investment. However, it might surprise you how much you can transform your home with a few home lighting projects. It doesn't hurt that this type of improvement is usually much more affordable. Here are a few suggestions to get you thinking about the possibilities:
Under-Cabinet Lights – Installing under-cabinet lights can make a huge impact on your kitchen and its functionality. You'll be able to better see the tasks at hand and the lights make those midnight snack runs a bit easier, too.
Energy-Efficient Home Lighting – You can drastically cut your electric bill when you switch over your lighting to more energy-efficient options. Not only that, but you can also save on cooling costs because those old bulbs put off more heat than you might think.
Smart Home Lighting Control – There is just something decadent about being able to control your home lighting with your smart phone, tablet or other device. Energy savings can add up because you are more likely to shut off unneeded lights when it is so easy to do. Having dimmable lighting saves on electricity as well.
If any of these ideas sound like a great home lighting project for your home or you are envisioning something else, give us a call at 5 Star Electrical LLC. We can handle any home lighting project, big or small, to give you the results you need to better enjoy your home.