By installing LED lights in your bathroom, you can create a unique setting. To achieve the best results, you'll want a mix of all three of the main sources of lighting – accent, ambient and task.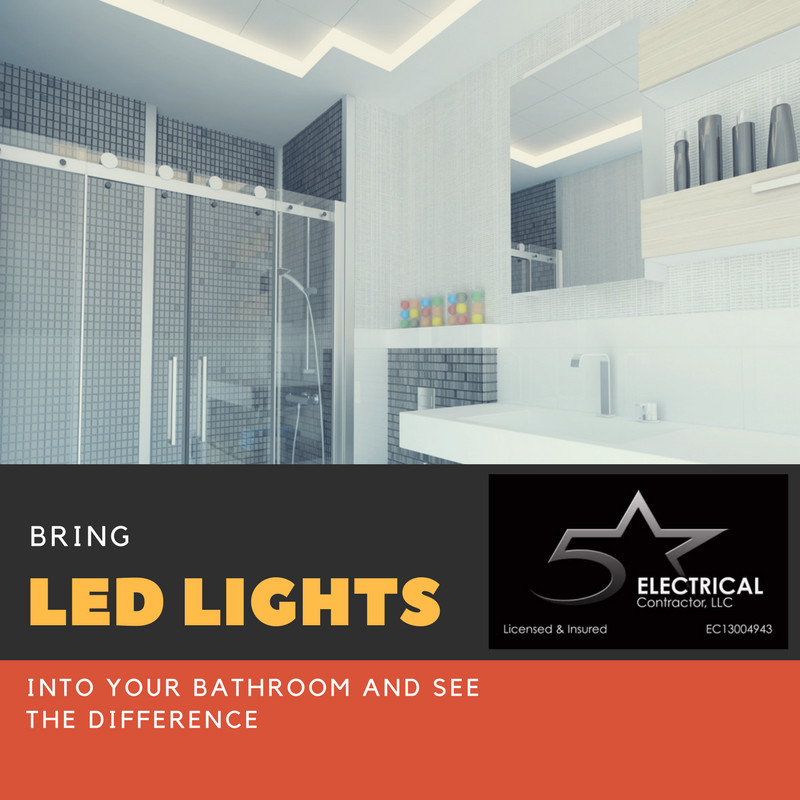 Accent Lighting– LED bath bars are a perfect way to personalize a bathroom with accent lights. To get an elegant 'wash' onto the wall color, many interior designers suggest using sconces. These fixtures allow light to smoothly wash over walls, delivering an exquisite look.
Ambient Lighting– To give your bathroom a bright but warm glow throughout, place strip LED lights on the whole side of one wall to create modern and perfect illumination of the entire space. With strip lighting, you can be very creative because the lights can be hidden or positioned in unusual areas to increase the options for where you want to place the main source of light.
Task Lighting– To check every last detail of your appearance before leaving the bathroom, you'll need adequate task lighting. Some people have a couple of bright bulbs above the mirror as the main source of task lighting, but today's LED lights provide more creative options. For example, you can surround the mirror with them, rather than simply having a few lights on top.
At 5 Star Electrical LLC, we're ready to be your electrician now and for many years to come. Call us today to find out what we do and why you should use us for your next electrical project – large or small – in Tampa, Florida.