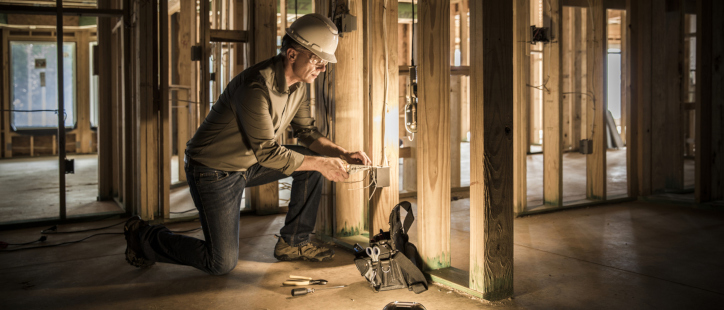 Needing electrical repair for your home or business usually means you're contending with a time-sensitive situation: maybe your garage door is broken, and you don't want it open overnight, or your business' alarm system isn't getting enough juice. In this situation, your best bet is to call an experienced professional electrician right away. It's not a time to call some general handyman who may or may not be able to fix your problem.
If your electrical repair situation requires quick resolution, count on the professional who can be counted on to complete any sort of electrical work. A real pro can handle lighting installation, home monitoring, smart home systems, home theatre installs, and panel upgrades. Having that range of knowledge means his grasping the solution to your problem will come quick. A non-specialist handyman, on the other hand, will probably have to spend some time figuring out what needs to be done before he really starts. And how successful he'll be can vary, while a professional electrician has to fix it up to a professional standard or his reputation will suffer, which is his livelihood.
If you're in Tampa or nearby and need electrical repair that'll be professional, timely and fair, call us at 5 Star Electrical LLC. We're experienced professional electricians who'll take on big or small jobs, residential or commercial. We do small or large scale installations for new homes, residential renovations, sound system installations, home security and intercom installs and a lot more, including pretty much any electrical job you need done. Give us a call.